…selected by the Toledo Neptunes is Todd 'Rusty' Bonnaud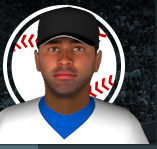 Hailing from St. Catherines, Ontario  Bonnaud will be the 'property' of the Neptunes, at least into the foreseeable future. The 6′ 2″ 200 LB. twenty one year old has the potential to be a Starting Pitcher who commands three pitches including a cutter that tops out between 93-95 mph.  With the late movement on his pitches ground ball outs are to be expected.
This collegian from British Columbia University in Vancouver logged 113 innings in 2016 striking out 170 while walking just 24.  Translated to 9 IP that's 13.5/1.9.  Gaudy numbers for a guy that won 11 and lost just 1.  Described by his college coach as  a'baseball rat' who is the first one on the field and last one off,  it may not be long before the Great Lakes area gets to see this young phenom in action.