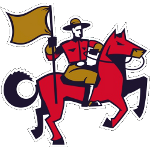 Kevin Boivin, Hamilton Mounties…could it be???    
Some of you may remember our discussion in 2017 that revolved around the defense, or lack thereof, of the Milwaukee Eagles.  Kevin Boivin, acquired early in the season from the Traverse City Bears was playing 1B for the Eagles.  Or, trying to play might be a better description.  Boivin committed a whopping 23 errors in 123 games at first for Milwaukee and even added a single error in 3 innings of play in RF.
Well, Milwaukee sought another direction in the off-season and on Oct. 16 Kevin found himself a free agent and he stayed that way until March 9 when the Hamilton Mounties inked him to a one year deal ($8M).
Boivin has given the Mounties the offense they were seeking when they signed him (.264/.384/.488), pretty much his career average from the dish.
What is a bit surprising is that while playing three positions (mostly 1B) he has not committed a single error all year long.  Twenty six games at first and a total of nine games in the OF and Kevin is flawless.
Maybe it was the change of scenery, or could it be he is happier in Canada???; it's hard to say but he clearly is a player worthy of the 'past results do not guarantee future performance'.  Could this man actually win a gold glove in what can only be termed a defensive renaissance year for him?  A long way to go but you can't count him out.