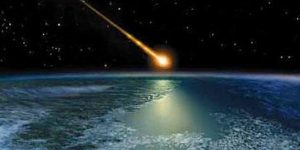 No one saw it coming.  Nine seasons in the league, and exactly ONE winning record, and that was eight years ago.  The beleaguered baseball team from Kingston Ontario, with the 516-616 record was a team off everyone's radar.  With not a single playoff appearance in the history of the franchise, Kurt Peterson, a.k.a. KP, was seven years into trying to solve the puzzle.  Coming off a year where the team batting average was a paltry .235, where was the offense going to come from?  Journeyman Jim (Copeland), a Comet career leader in RBI's with 510,  smashed 34 dingers in 2021, but tailed off to just 22 in 2022.  He ended up hitting .221 (his highest batting average in the last 3 years), but he also stroked 46 home runs and batted in 102 runs.
S
Second year SS, Jordan Cannell, upped his game ripping 27 big flies while matching Copeland's 102 runs batted in total.  Just 11 miscues all year long and an impressive +5.9 ZR, Jordan was the pitchers 'best friend'.
Five time All Star, and the spark plug of the team, Nabhan 'Wacky' Ubadah hit .329 for the season and .340 in the post-season, before becoming injured in the clinching 6th game of the Championship Series.  Nabhan is one of those rare players who walks more than strikes out, 63/60.  He was the Canadian League Championship MVP and a Silver Slugger award winner.
 Credit the gutsy move at deadline time by KP, who did not flinch when handing over the goods to acquire Adrian Eacott from the Maples.  He was 3-2 during the last month of the season for the Comets, but more importantly 3-2/ 1.61 ERA in the post-season.  In another starring role, it was Ross Singleton who really saved his best for last.  The 34 year old pitcher, in his first post-season, put together a masterful 2-0/ 1.21 ERA, line, leading the team at crunch time.
  It's worth mentioning Closer, Ken Lau, was tattooed in the post-season (1-2/ 2 BS) but it was this guy who saved 44 games during the regular season while posting a 1.27 ERA.  Toss in 7 wins and he played a part in 51 of the 85 Kingston wins.  And, while erratic, he still saved 5 games in the playoffs.
Congratulations to the 2023 Great Lakes Baseball League Champion Kingston Comets!  Man, what a year.