The Owen Sound Waveriders have won their first GLBL Championship as they defeated the Toledo Neptunes in a very spirited and competitive six game set.  The 85 wins in the regular season were a franchise high for Owen Sound.  One of the stars now, and looking into the future, is Wilbert 'Sleepy' LeGrow.  He plays all the outfield positions and first base and mashed his way to an impressive .844 OPS over the course of the season.  The recipient of the Silver Slugger Award is now a two time all star, at the young age of 25.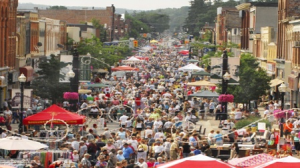 On the mound the trio of Bonnefoy, O'Brien, and Wilson amassed a total of 38 wins.  Randy Costello notched 41 saves his lowest total in the last three years.  Up and coming 23 year old Nathan Yeo went 2-4 but gave us a glimpse of his upside with 0.98 WHIP.
Really, no weaknesses on this club as they were first in runs, second in runs against, and second in Team D in the Canadian League.