The Chicago Architects were the repeat champs of 2019.  An amazing season.  But, before we get to the post-season let's take a run down on all the teams and their season.
   55-85.
Huh, what?  Say it ain't so?  It so.  It was a long slow decent (95, 87, 85, 76 wins) but what a four year run it was….4/4 playoff years and 2 championships before GM Mike Trigwell made the decision to look ahead.  One tangible working in favor of the Eagles is that they have money to spend.  Down, but not out.  Stephen Lonchamps did his best to keep the team tradition of winning alive as he posted a fine .286/.371/.526 line.  He was at his best in high leverage situations hitting .340.

  55-85
It will be a coin flip to see who gets the coveted #1 pick.  But, after years of rotating GM's the Owen Sound franchise recruited and landed Canadian born and local baseball man David Jones to right the ship.  The beleaguered franchise on the Huron does have the #3 ranked minor league system and three time all star Dave Corbin as it heads into 2020.  But, even Corbin was not immune to the woes of the franchise as he hit below .300 for the time ever (.279).  Lefty Jon Wilson was the most consistent SP for the Waveriders as went 11-10 with a 2.57 ERA.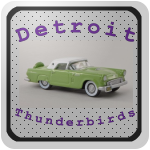 59-81
Deeeeeeeeetroit won just 59 games with Silas Carvahlo and Richard LeClerc in the line up which seems like impossible given the 5.7 and 7.7 WAR they each bring to the table.  But, pitching and defense are where the team needs help and maybe Chris Farnell can help with the former.  At 26 he accomplished all he could at AAA and with Biliard the Birds might have a decent 1-2-3 punch.  Trites, a four time all star and Lake Ontario Relief Award winner had a sensational year for Detroit amassing a 2.1 WAR in the closer role.  Just 35 hits in 67.1 IP.   They will select 3rd in the draft.

  60-80
Kingston had the largest negative run differential (-118) of all the teams yet boasted a 40-30 record at home.  Road woes held the Comets back exemplified by their 20-50 record.  Twenty two year old Nabhan 'wacky' Ubadah won a gold glove and earned  all star recognition as his 4.0 WAR tied Ryan Brown, OF, for the club lead.  The Comets are tied with the Sea Gulls for the 4th highest ranking minor league system.  Twenty two year Phil Joyner struggled in 268 PA's with a .567 OPS while being thrown out 13 out of 28 times stealing but he displayed strong center field skills with a +4.2 ZR.  Alfonso Romero tied for the most wins (11-10).  Ken 'Cubby' Lau (24 yrs of age) went 11-12/ 3.91 using predominately a sinker and cutter as his weapons, with the change-up being a work in progress.  Jim Copeland's 26 dingers led the Comets in the power department.
   67-73
34-23 through the first two months had Duluth in the running but come June they changed their tune with a 6-16 month and that set the tone for losing months for the rest of the season save the 14-14 August.  Daniel Pepys 12-7/ 1.74 ERA led the pitchers and 5 time All Star, 2 time GG, 2 Time Lake Superior, and 2016 Lake Erie award winner Jim Nichol .336/.411/.550 with a whopping 9.2 WAR defined offense for Duluth and all this without a supporting cast of bats.  Mark Holland turned in 26 saves to lead the pen.  Chuck Ball stole 23 bags (44 the year before) but he needs to figure out how to get on base more often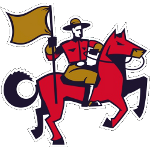 71-69
Perennial All-Star Dave Teague (5 times) and winner of numerous other awards .287/.394/.522 turned in another stellar year for Hamilton.  69 BB/ 42 K's are old school type stats that allowed him to lead the league in OBP.  Geoff Boyd (22 yrs old) made a successful jump from AAA ball demonstrated by his .297/.342/.401 line as he filled the #2 spot in the line up quite nicely.  Collectively Boyd has a +9.6 ZR at his position as he leap frogged from AA to AAA to GLBL Majors.  Two time All Star Stephen Gilbert had unfortunate luck in the decision department (9-11) but his 2.76 ERA speaks to a worthy campaign as he took the ball 28 times in the starting role.  Of course, Tate 'the Ape' Crosby was the man on the mound for the Mounties as he won the coveted Lake Michigan POY award for the second time in his career.  His 14-7 record makes him a career 65-39 (two teams).

  72-68
29 year old lefty Bill Lehman re-established himself as the staff ace after an off year in 2018 and led the Neptunes with 13-8/ 2.85 ERA.  Lehman tossed 2 CG's and fanned 133 batters with 34 walks.  It might surprise some to that the Neptunes were a huge offensive force.  
Harry Norman stroked 19 homers, cather Homer Gilbert batted in 64 and posted a 5.8 WAR, and it was INF Cal McNiven who was an on base machine as his .427 OBP demonstrates.  Corner OF's Lee and Cross hit .287 and .284 respectively.  And, of course, infamous Ryan Johnson of the consecutive save streak record finished 3rd in the Reliever of the Year Award.  Ryan finished with 29 Saves for the season.
  76-64
Close to the post-season, but two games out of the wild card for the home run champs of the Canadian League with 104.  Thirty one year old RHP  Vasa Trevino led the Caribou with 21 dingers but received support from Li and Wheaton who tallied 17 apiece.  Dale O'Brien was the clear ace of the staff as he posted a 17-4 record with a 2.03 ERA.  Dale was twice POM in 2019 and was voted to the All-Star team.  Curiously, RHB batted .234 vs LHB  who hit just .181.  In the pen it was a brilliant season for Steven Foster who finished 3rd in ROY voting as his 39 Saves and 2.07 ERA earned him a contract extension for 2020.
   78-62
Big year for Rick Bradley 19-5 who missed winning the POY Award in the Canadian League by a whisker.  The 35 year old pitcher posted a 1.86 ERA and netted a 4.5 WAR for the season.  Forest Furlong flew under the radar but his 0.91 ERA out of the pen was huge given he logged 59.2 innings while winning 4, saving 4, and losing 0.  Just 24 years of age young Harry O'Connell earned a bevy of awards and accolades.

   81-59
The Bears defied their stats as they actually scored 9 less runs than they gave up but going 30-12 in one run games goes a long way towards righting some wrongs.  But, it wasn't all smoke and mirrors as William 'Deranged' Anderson had an incredible year going 14-8/ 1.80 while offering  up 27 QS out of 30 attempts.  All Star and winner of the Lake Ontario Relief Award Kurt Peddle  saved 44 games.  Journeyman and 34 year old vet Kevin Boivin had his best year ever .304/.406/.573 earning him a 4.3 WAR.  Enigma, Martin Ortiz only batted .185 but smacked 21 homers and 19 doubles.

   80-60
The Maples have increased their win total every year of their existence and for 2019 that was good enough for first place by 2 games over Windsor.  Jean Villain pitched a no hitter against Windsor this year while going 14-13 with a 2.75 ERA.  All Star and 3rd placer in the POY Award Henri Francois had a 1.88 ERA,  while Villegas went 13-8, and Geddes 12-5.  This team can pitch!  All Star and 3rd place finisher in the Lake Superior Player Award Stephen Gilbert had a 5.7 WAR.  Hilton Madore batted .302 and Kevin Thomas .291.

    86-54
The defending champs won the most games and cruised to a title in the USA League.  Jean Cheron, 2nd in POY voting, went 17-7 with a 1.94 ERA.  Carl Cardny went 13-8 and Nathan Ball saved 32 in the pen.  Bill Durand finished 2nd in a close vote for the Lake Superior Award as his 1.001 OPS and 8.8 WAR were career highs, although it should be noted he netted 8.7 WAR's the two previous seasons.  Cyril LeClerc smashed 27 homers and batted in 85.
THE PLAYOFF TEAMS AND THEIR SERIES
CANADIAN PLAYOFF
This was a series that saw the Vigilantes rally from being down 1-3 to take the series and break the hearts of the Toronto faithful.  Little did we know that an even grander comeback would take place before the end of the post-season.
USA PLAYOFF
This one was pretty much all Chicago as they won in 5 games.  But, great season for TC!
GLBL CHAMPIONSHIP
The Vigilantes shocked the world when they won the first two games in Chicago and then the opener in Windsor.  Down 0-3, the Architects did what no other team has done in GLBL history as they rallied to win 4 straight games and claim their second championship in a row.  Back to Back, Chicago, Chicago!